Every girl's dream closet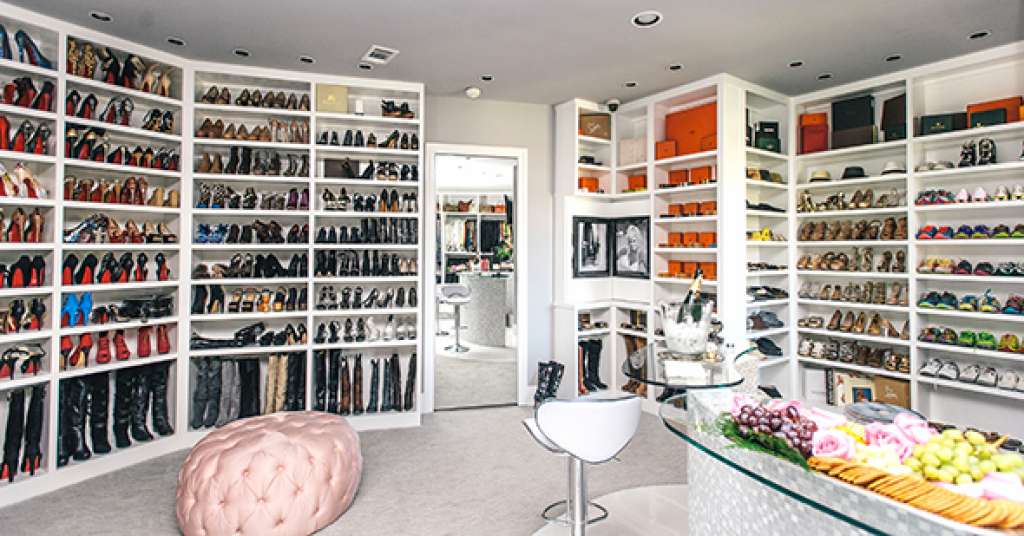 You have probably already heard of the three story, 3000 sq feet closet built in Houston, which houses over 60 Birkin bags and 75 Louboutin shoes… The same one with a champagne bar and vanity that would make you drool endlessly. No? Haven't heard or seen a thing, or least not enough? Oh well, let me do the honors.
Theresa Roemer has invested $500,000 to create a boutique closet for her $2,000,000 wardrobe. She intends, and already has, hosted a couple of fundraiser events to support causes that she's passionate about through her spectacular closet and stunning items on display.
Coming from an extremely impoverished family in Nebraska, Roemer knew what she wanted since her early teens and wasn't shy of pushing the limits to turn her dreams into reality. She bought her first LV clutch when she turned 18, and is still going strong with her enviable purchases 34 years down the road.
So, who is this woman NOW? She says "I'm an entrepreneur — I have a truffle line, a candle line, and I'm coming out with a clothing line. Everything under my company goes back to Child Legacy International, a charity in Malawi. I'm a licensed real estate agent in the state of Texas, and I buy and flip houses. I also help my husband in the oil industry."
Lucky bitch, right? Being stereotyping twerps, many assume her to have a perfect life, disregarding her backbreaking struggle in early years and personal life tragedies (like burying her son of 19).
She's calls her closet a 'retreat' / a 'she-cave' – and rightly so. Despite the incredulous number of items, everything is immaculately organized. She explains "I planned it the way I dress. With it being a three-story space, I have my furs and hats on the third floor, and my shoes, clothes and vanity on the second floor (which is also where I get my hair and makeup done, where the champagne bar is and where I ultimately think about the look I'm going for. And finally, the first floor is where I keep my jewelry and my handbags; those are the last pieces I put on to finalize any outfit." Her favorite item has to be the bejeweled loubs, which she pairs with the LBD and becomes an instant show stopper.
On a personal note, she's got a good marriage going, and her secret is experiments and no restraint. She boasts about her boundaryless intimacy, and chimes "why only bedroom?" Now that's a girl after my own heart!
Here, let's have a look at her GORGEOUS GORGEOUS GORGEOUS closet <3